An insight into Australia's most affluent investors
High Net-Worth investors (HNWs) are the primary custodian for Australia's investable assets, controlling around $2.8 trillion and continue to be a lucrative client segment for the advice industry. There are a number of challenges and opportunities in attracting and retaining this affluent investor segment as the latest research from Investment Trends outlines. A rising number of HNWs are not seeking advice from financial advisers, opting to go it alone or preferring to use advisers to validate their own investment decisions, according to the research. Yet they acknowledge several areas where they require advice and would welcome support from an adviser. 
We delve into the research in more detail including how to support the HNW's advice needs in our eBook 'The High Net Worth Investor 2022' and will be discussing this in more detail in our upcoming webinar. 
Get my copy of the research
Praemium is the number one platform for HNWs
To service this lucrative segment of investors you need a platform that has the functionality and breadth of investments to support them. Our platform is designed for every investor, but its origins are in supporting the requirements of the HNW investor. We're the only platform that's seamlessly scalable for the most sophisticated multi-asset investor to the straightforward accumulator. 
With Praemium you get: 
A whole of wealth view
You can't make the best decisions on your wealth management without the full picture. Praemium is the only platform to give a single view of wealth with all assets, custody and non-custody on a single platform, giving your clients access to their total wealth position 24/7 from anywhere in the world. 
The most comprehensive reporting in the market
With the largest range of customisable asset allocation, benchmarking and tax reporting and total wealth reporting, you can provide your clients with the personalised advice experience they expect. 
Market-leading tax optimisation tools 
Tax minimisation strategies are essential for HNWs and we've got all the tools you need to support them include CGT scenario planning. 
Ready for next-gen
The research shows that the generational wealth transfer is a key issue for HNW clients. With Praemium you can provide total family reporting across multiple accounts and the innovative digital portal the next generation demand. 
An innovative digital experience
We offer seamless account opening, fee consent, digital applications and reporting via an intuitive Adviser Portal and the ability for you to deliver your advice service with tailored communications directly to an Investor Portal in your professional branding. 
Time to service your clients
HNWs expect more. We free up your time with business management tools designed to enhance efficiency and scalability so you can spend less time on admin and more time on high-quality personalised client engagement. 
Get your copy of the research 
Download our ebook The High Net Worth Investor 2022 and find out about 
their investment preferences
their outlook for the market
their attitudes to advice
the key areas they feel they need advice in and 
what you can do to better support them.
Download the research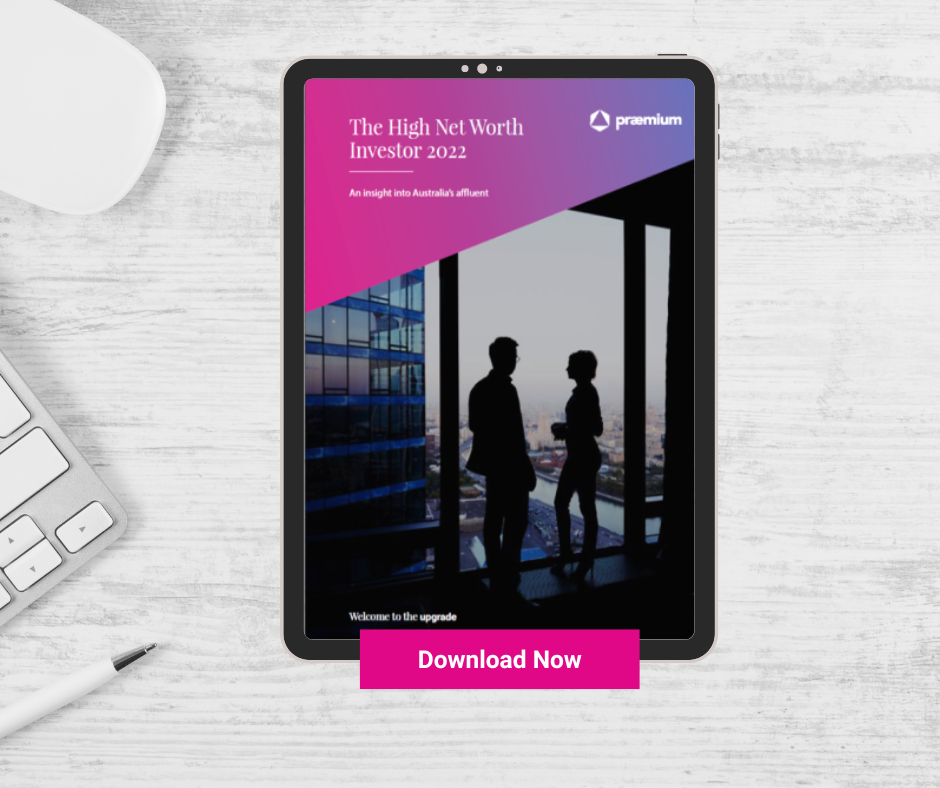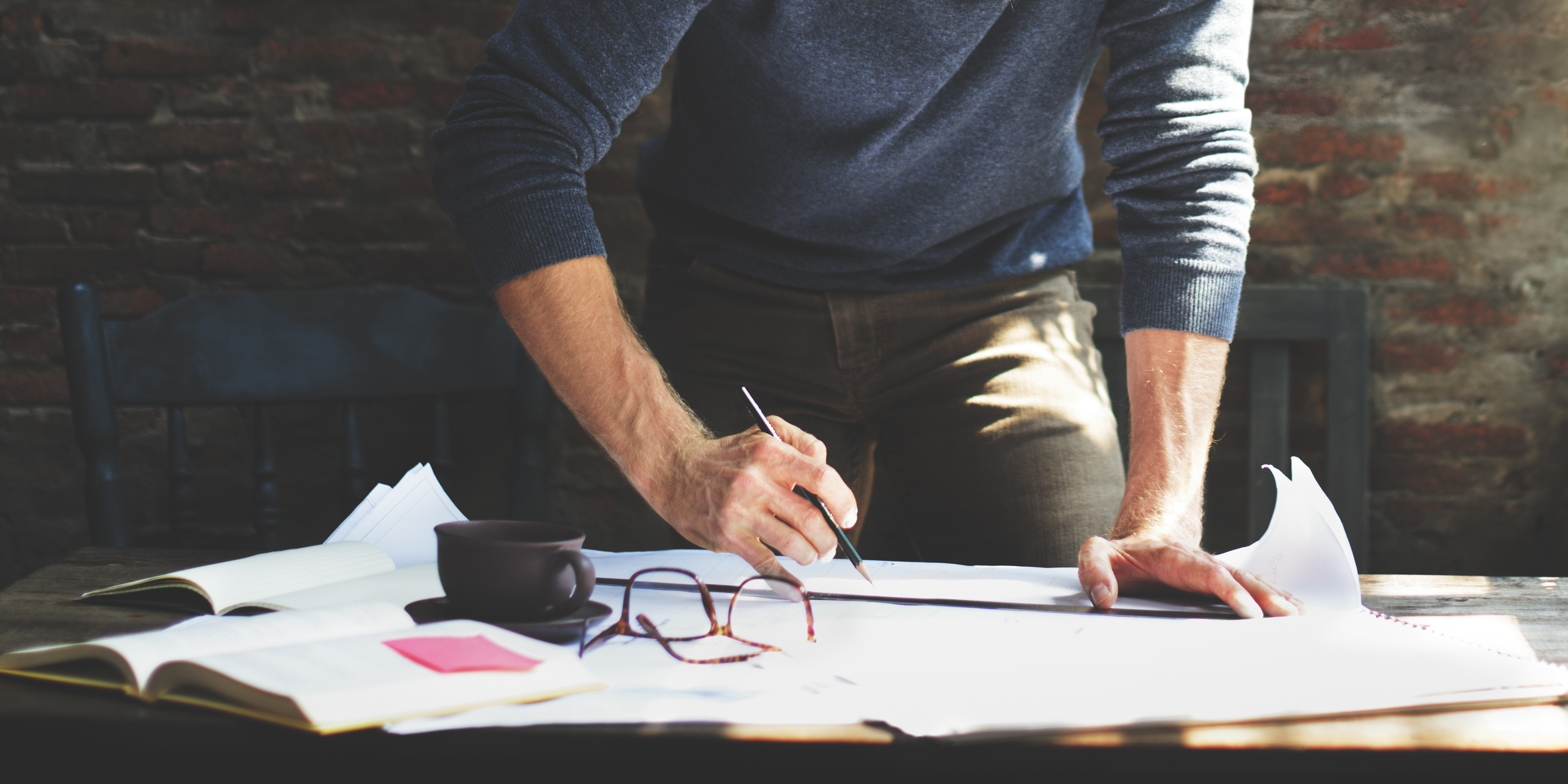 Delivering a personalised advice service for HNWs
Praemium's Chief Distribution Officer Martin Morris looks at how to develop a CVP for high-net-worth investors.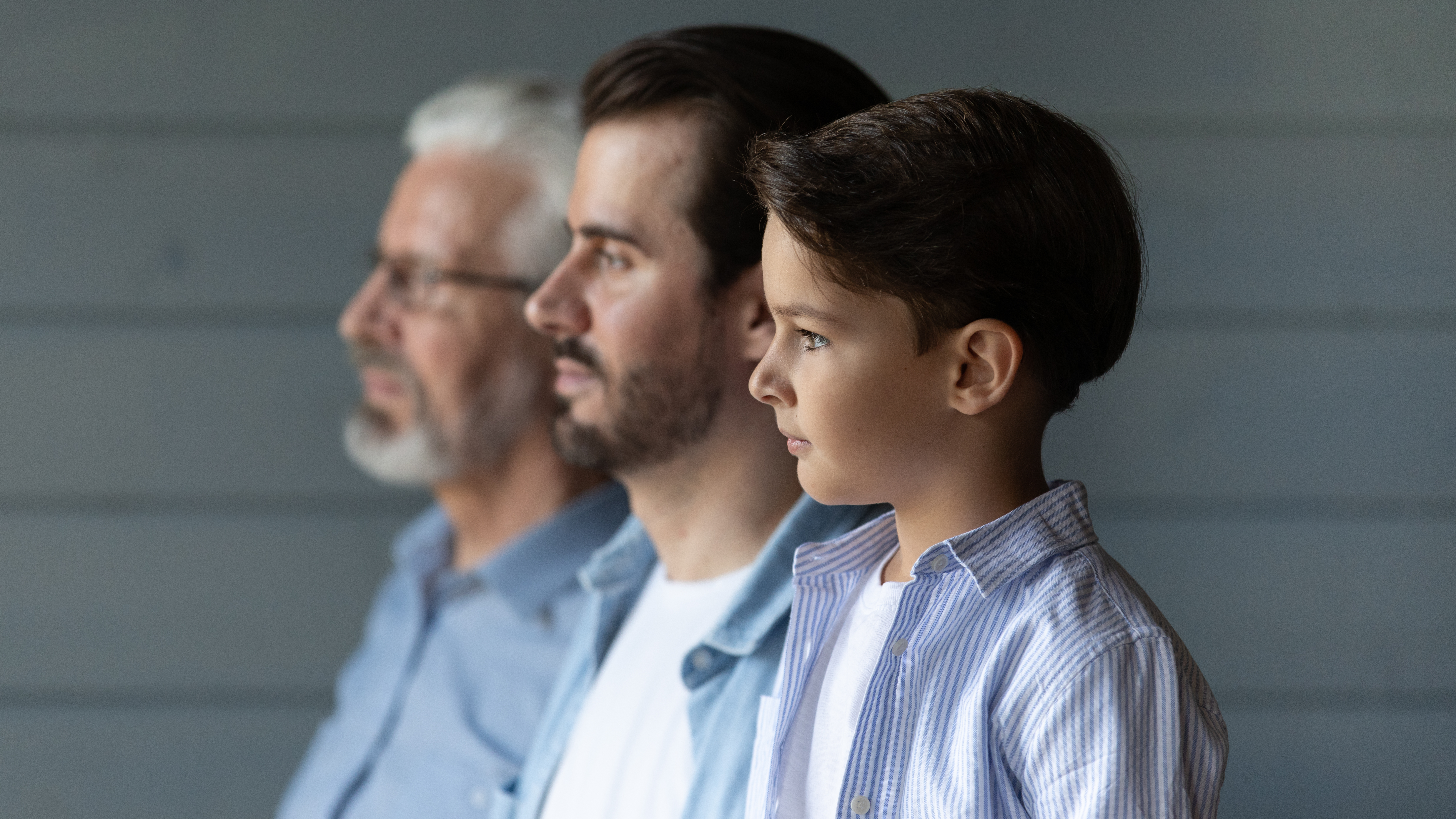 Intergenerational wealth transfer driving need for advice amongst Australia's affluent
We take a more detailed look at how HNWs intend to pass on their wealth as part of the the intergenerational wealth transfer and how advisers can support both beneficiaries and benefactors.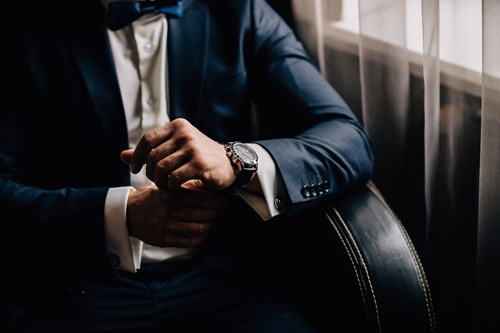 HNW investors: Delivering an advice service that meets their needs
On-demand webinar
Praemium's Chief Distribution Officer Martin Morris ran a recent presentation outlining the key findings from the Investment Trends HNW Investor Survey 2022. The session covered investment preferences, attitudes toward advice and advice requirements, as well as highlighting the challenges and opportunities for advisers to enhance their service to this investor segment to meet their advice needs. 
Access on-demand webinar
A collaborative partnership to support your practice
Just like a personalised high-touch service is important to your clients, we know it is also important to you.  We prioritise building collaborative partnerships where we can help you deliver the best outcomes for your clients and get the most out of technology. 
Take a look at the team behind the technology and how they can support your business. 
Get in touch
We'd love the opportunity to talk to you about the research in more detail and how Praemium can help you deliver an advice service that's tailored to their needs.  Give one of our team a call today on 1800 571 881 or email support@praemium.com